Is anyone else as excited as me about Topshop's 'Wonderland' hotpants a la Chanel Spring/Summer o7?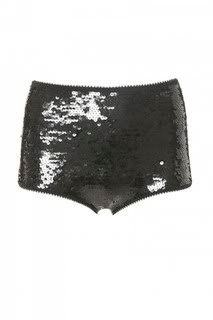 Ever since Karl sent these teeny tiny hotpants down the runway I've wanted some. Badly.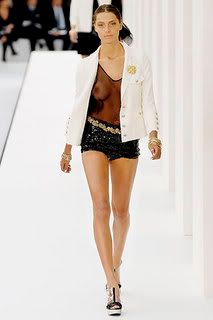 However, until now, the closest I had come to getting my hands on a pair was a drag queen I approached on the street named 'Destiny' who (sadly for me) had hers custom made by a friend.

I'd wear them like Iekeliene here: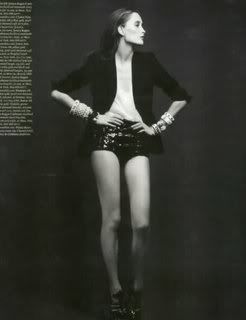 CONS
The dismal exchange rate.

PROS
It will be Summer over here when these babies hit the racks.
Topshop now ships to Australia.
They're hot.

I'm sold.

If only they came with a set of stems like Daria's. I'm off to hit the treadmill...


Pics: style.com, tFS, topshop.com